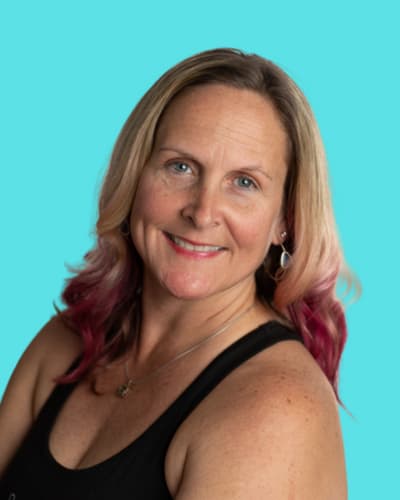 Juli Garrett
Juli Garrett has studied all forms of dance for over 29 years. At the age of 17 she was selected to travel the United States and Canada with Hoctor's Dance Caravan. While in high school she did several years of student teaching in her hometown studio in Louisa County.
Juli has a BFA degree in Dance from George Mason University in Fairfax, VA. While in college, she performed with the GMU Dance Company, Captain of the Masonettes, and recently performed in the Alumni Homecoming Dance. She performed on MTV Spring Break in 1996. She received a Presidential Citation from the Governor's School for the Visual and Performing Arts in the summer of 2004.
She is the founder and director of her hip-hop company, "FLAVA", which performs around Richmond and has performed as backup dancers for EMBASSY. Juli enjoys coaching and choreographing for the James River High School Dance Team, "RAPID MOTION".
She has received numerous Choreography and Overall Awards throughout the years. She had the pleasure of starting her teaching journey with the late Alice Dumville which later transitioned to Jessica Morgan School of Dance for 18 years. As she continues to grow as a teacher, dancer, and mentor she is so excited for the journey that SOUL give her to reach out to those that want to learn or continue their growth in dance. BELIEVE!