Register Now For SOUL's Aerial & Dance Summer Classes!
---
How to Register:
Current Clients - Log In Here
1. If you are a NEW Parent, create an account here:
New Client Registration
2. "Add Family Members":
Add the name of each child you want to register for classes.
3. Return to this page to book a class!
*TIP: Booking more than 1 class? Go to the Store to purchase multiple passes FIRST. Then book your classes.
Ex: Sally wants to book 5 Aerial classes. First, she will need to go to the store and purchase 5 passes. Then, she will EASILY be able to book 5 classes.
Click here to view our summer guide
---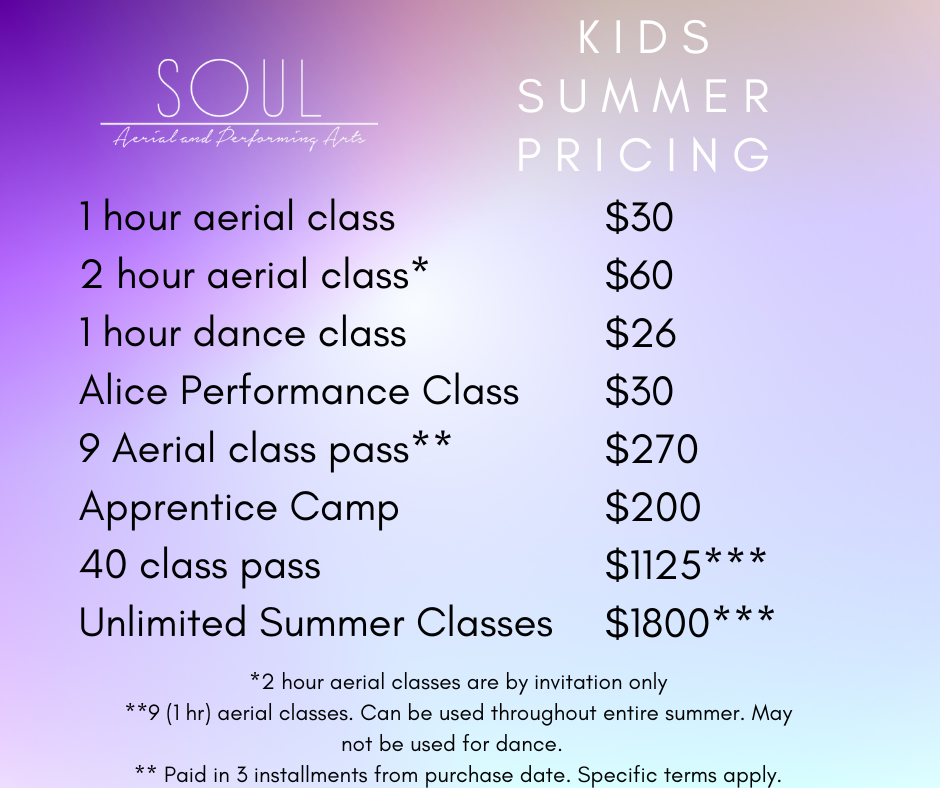 Already have an account with us? Download the app and book all of your classes with ease!
All Kids Summer Passes are a non-refundable and non-transferrable purchase. Expires August 20, 2023 from purchase date. All No-Shows or Late Cancels (2 hours or less before class start time) will forfeit the pass and it may not be redeemed for another class, NO Exceptions. There are absolutely no extensions with the purchase of this pass or rollover credit given for the following Season. Any unused passes will be forfeited, no exceptions. Passes may only be used for intended classes, as described in the title. There are no transfers using this pass. Multiple class passes may not be shared with family members.